Allergies & stress can often go paw-in-paw. If your dog has sensitive skin, occasional ear irritation, or smelly paws, they may  feel uncomfortable and anxious. Pet Naturals Allergy + Calming® supplement for dogs is an innovative, 2-in-1 approach to help support your pup's physical & emotional health—with trusted ingredients like Antarctic krill, salmon oil, colostrum, l-theanine, quercetin, and probiotics.  
Many dog chews for seasonal allergies only go skin deep. While Allergy + Calming® offers ingredients to nourish and promote skin health, it also supports immune health, gut health, and calm behavior to help your pup feel better inside and out. Tasty, duck-flavored soft chews are sure to delight your dog!
Allergy + Calming® is great for:
Sensitive skin
Seasonal or environmental allergies
Occasional itching or irritation of paws
Occasional scratching & sneezing
Everyday stress
Immune health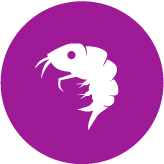 Excellent source of omega-3 fatty acids, which support skin and coat health.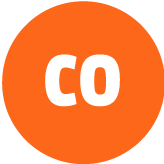 Rich in nutrients like vitamins, minerals, and digestive enzymes and helps support the immune system.
A plant-based antioxidant that helps support the immune system & promote a healthy inflammatory response.
Ingredients
Product Fact:
Active Ingredients per Chew (1.5 g)
Qrill™Pet (Krill Meal) 200 mg
Salmon Oil 50 mg
Quercetin 50 mg
Curcumin (Curcuma longa)root extract 5 mg
Colostrum 5 mg
L-Theanine 5 mg
Bacillus coagulans 100 Million CFU
Inactive Ingredients: arabic gum, brewers yeast, citric acid, citrus pectin, glycerin, mixed tocopherols, molasses, natural duck flavor, oat meal, propionic acid, rosemary extract, rye flour, salmon oil, silicon dioxide, sorbic acid, soy lecithin, vegetable oil, water.
Feeding Directions
Directions for use:
Up to 25 lbs: 1/2 chew daily.
25 - 50 lbs: 1 chew daily.
51-100 lbs: 2 chews daily.
Over 100 lbs: 3 chews daily.
Reviews represent the opinions of the authors and have not been modified in any way. They have not been reviewed by the FDA and are not intended to diagnose, treat, cure, or prevent any disease. We reserve the right to remove any review that claims or implies a product can diagnose, treat, cure or prevent any disease or makes similar unapproved disease claims.