Kiss doggie breath goodbye with these delicious breath freshening chews! Breath Bites feature natural deodorizers, including spirulina and champignon mushroom extract to suppress odor-causing chemicals in the stomach. These tasty chicken liver-flavored chews support healthy GI function to keep your pup's breath smelling fresh.
Breath Bites are recommended for:
Fresh breath
Reduced gas & fecal odor
Healthy waste elimination
Healthy GI function
Bacterial balance in the mouth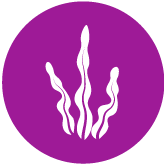 Blue-green algae that grows in freshwater and is a great source of chlorophyll and omega fatty acids.
This curly-leafed herb is an excellent source of chlorophyll and acts as a natural breath freshener.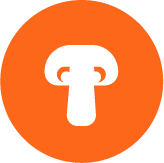 Champignon Mushroom Extract
(Champex Brand®)
Helps freshen breath by reducing odor-causing chemicals in the intestines.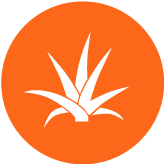 Flowering plant native to the Mojave desert that helps reduce fecal odor in pets.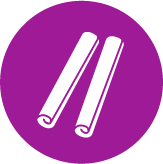 Promotes fresh breath and a healthy bacterial balance in the mouth.
Ingredients
Product Facts:
Active Ingredients per 1 Chew (1.5g):
Spirulina 100 mg
yielding Chlorophyll 2 mg
Parsley 70 mg
Champignon Mushroom Extract (Champex® brand) 30 mg
Yucca Schidigera Extract 10 mg
Cinnamon Powder 10 mg
Inactive Ingredients: Brewers Yeast, Calcium Sulfate, Canola Oil, Chicken Liver Flavor, Citric
Acid, Glycerin, Maltodextrin, Mixed Tocopherols, Propionic Acid, Rosemary Extract, Silicon
Dioxide, Sodium Alginate, Soy Lecithin, Vegetable Oil.
Feeding Directions
Directions for Use: FOR ALL DOGS
Give 1 chew per 50 lbs daily.
For best results use daily and give between meals.
Reviews represent the opinions of the authors and have not been modified in any way. They have not been reviewed by the FDA and are not intended to diagnose, treat, cure, or prevent any disease. We reserve the right to remove any review that claims or implies a product can diagnose, treat, cure or prevent any disease or makes similar unapproved disease claims.