It doesn't take a green thumb to weed out unsightly lawn spots. Lawn Aid chews help prevent lawn discoloration by supporting healthy urine pH in dogs. Four effective ingredients, including Yucca schidigera and methionine help reduce ammonia and nitrogen levels in urine that cause lawn burn. Cranberry supports your pooch's bladder and urinary tract health. The grass is always greener with these yummy chicken liver-flavored chews!
Lawn Aid is recommended for:
Healthy urine pH
Lawn burn prevention
Balanced ammonia and nitrogen in urine
Urinary tract function
Bladder health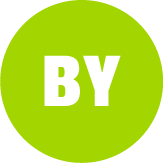 Highly palatable brewing byproduct that's a rich source of protein, vitamins and minerals.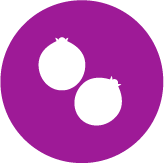 Rich with immune-boosting antioxidants including vitamins C, E and K, and potassium.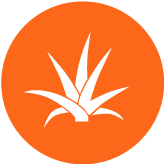 Flowering plant native to the Mojave desert that helps reduce fecal odor in pets.
Ingredients
Product Facts:
Active Ingredients per Chew (1.5g):
Brewers Yeast 300 mg
Methionine 150 mg
Cranberry Extract 50 mg
Yucca schidigera 50 mg
Inactive Ingredients: brewers yeast, calcium sulfate, chicken liver flavor, citric acid, glycerin, maltodextrin, mixed tocopherols, propionic acid, rosemary extract, silicon dioxide, sodium
alginate, soy lecithin, vegetable oil, whey.
Feeding Directions
Directions for Use: FOR ALL DOGS
Give 1 chew per 20 lbs of body weight, daily.
Reviews represent the opinions of the authors and have not been modified in any way. They have not been reviewed by the FDA and are not intended to diagnose, treat, cure, or prevent any disease. We reserve the right to remove any review that claims or implies a product can diagnose, treat, cure or prevent any disease or makes similar unapproved disease claims.